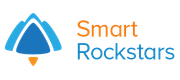 Job
Необходимые навыки
Java Position Requirements
— Good knowledge of Object Oriented programming, API concepts
— Java (Java Core, Servlet, JSP, JSTL, JDBC)
— Java EE frameworks: Spring (MVC, Security, REST), Hibernate
Будет плюсом
Recommended Skills
— Experience in working with relational databases (MySQL, PostgreSQL, Oracle)
— Using Linux command line interface
— Working with Git, Mercurial
— Written and verbal English skills
— Responsibility, productivity, desire to study and grow
Предлагаем
We offer
— Flat team structure
— Flexible working hours
— Opportunities in various interesting projects
— Learning and applying new innovative technology
— Competitive salary
— Business trips abroad
О проекте
Our small fast growing software development company is looking forward to hire
enthusiastic and self-motivated people with good knowledge skills.
As a Software Developer you will be a part of an experienced team of developers. Your team
will play a vital role in developing the client's products in Financial, Pharmaceutical and
Marketing sector, customizing and implementing it for the end-customers. This is a fantastic
opportunity for someone who wants to learn more and grow as a professional developer.