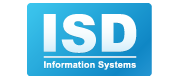 Job
Junior_Middle C++ Developer at ISD
Skills:
Good OOP knowledge and design patterns;
Good knowledge and experience with STL;
Working experience with C++, programming experience with Win 32 GUI and with the help of MFC is required 2 years+;
Good technical English;
Responsibility, result orientation, teamwork, attentiveness, ability to learn quickly.
We offer:
Professional and career growth;
Compatible and stable salaries;
Business trips to Poland and the USA;
Free of charge English courses;
Social package;
Job in the comfortable office in the centre of the city with modern infrastructure;
Flexible working time.
About project:
ISD provides Innovative and high quality software development solutions to our clients with substantial, hands on experience developing customized and integrated solutions for healthcare industry.